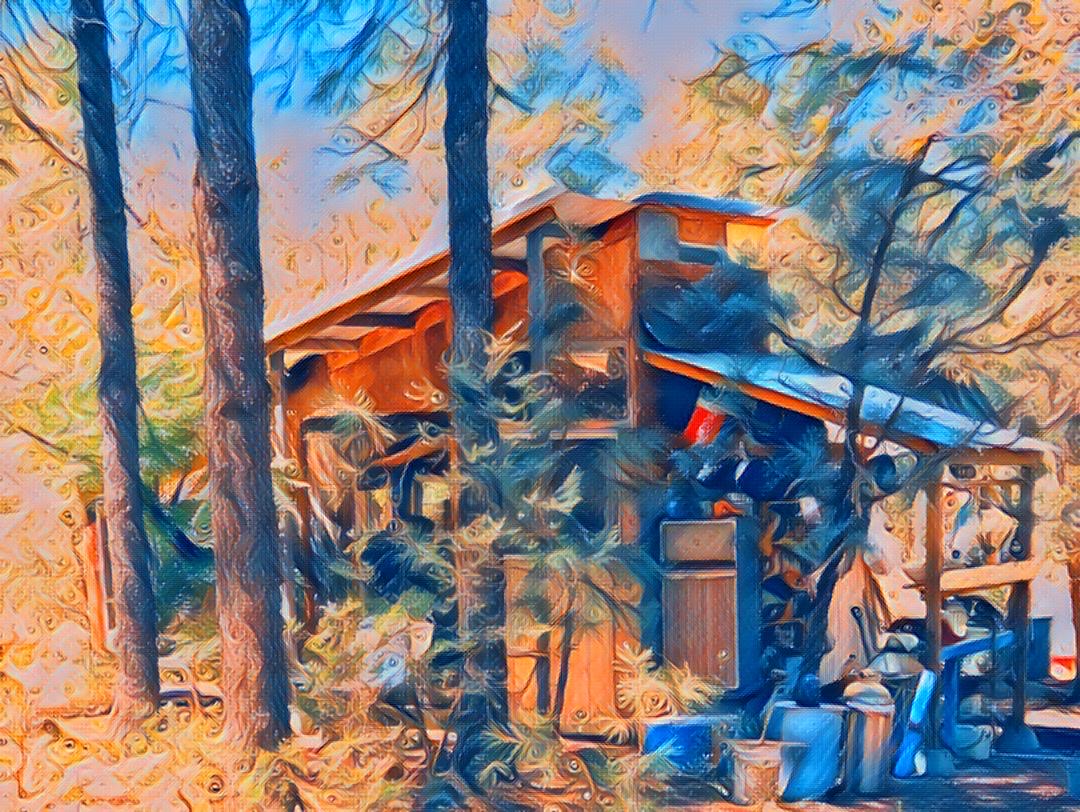 The SAWUURA property occupies a long rectangle traversing the floor of a pocket valley and extending part way up the slopes of the hills to the north and nearly to the crest of the steeper ridge to the south. About half way down the length of the property is the outdoor kitchen and gathering area at the edge of the largest of a number of meadows. About two dozen campsites are strung out along the road from the kitchen area on to the West.
Organized worship takes place at The Grove of  The Ancients, a clearing surrounded by ancient Alligator Junipers, at Sunset Point, or around the campfire. Any number of other places are available for personal worship, meditation or contemplation.
SAWUURA is a retreat with its own water, but no electricity. There is limited cellphone service. Water is available from a well and is gravity-fed to faucets at two cabins, near campsites and at the kitchen area. There are solar-heated showers and fiberglass pit toilets. There is a kiosk on the main road near the kitchen with maps of the area and current news. The open air kitchen consists of a propane stove, two double sinks and counter tops. There are picnic tables in two covered ramadas and one fire pit.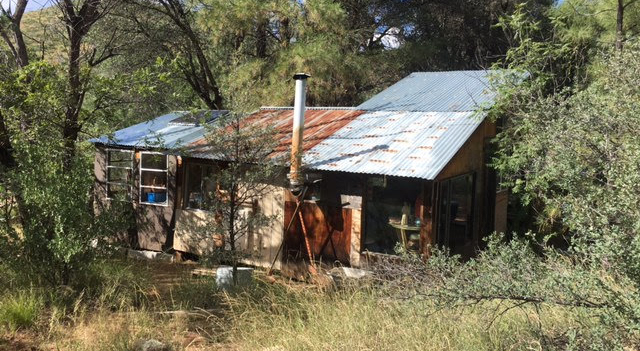 There are two cabins that have been remodeled. The caretaker's cabin, as shown above & the winter cabin, as shown below, has a wood stove for heating and cooking and firewood is provided. There is sleeping space for 4 people downstairs and a loft space. There is also a deck with great views of the canyon. Two families could comfortably share this cabin for a weekend.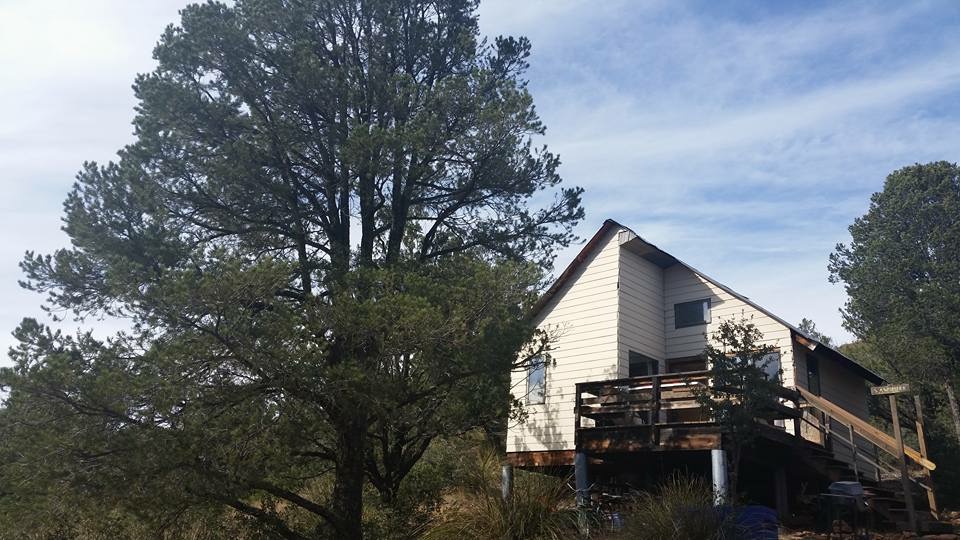 Two more cabins that are not usable at this time are slated for eventual restoration.
A hiking trail follows the inner perimeter of the property and other trails inside SAWUURA connect to various scenic points.
Please be sure to make yourself familiar with all the relevant documents on our use guidelines page.